All doors can be manufactured to meet ADA requirements and guidelines. The information below has been compiled to provide a high level overview of primary ADA requirements for doors.
ADA REQUIREMENTS OVERVIEW:
WIDTH AND HEIGHT REQUIREMENTS:
By ADA standards, the clear width of a door opening must be a minimum of 32 inches and a maximum of 48 inches. This clear width measurement is taken between the face of the door and the stop of the frame with the door open to 90 degrees (Figure A).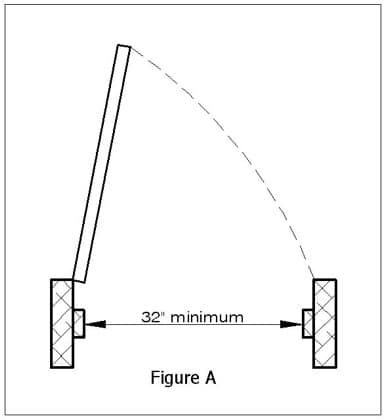 The clear height of a door opening must be a minimum of 80 inches (Figure B).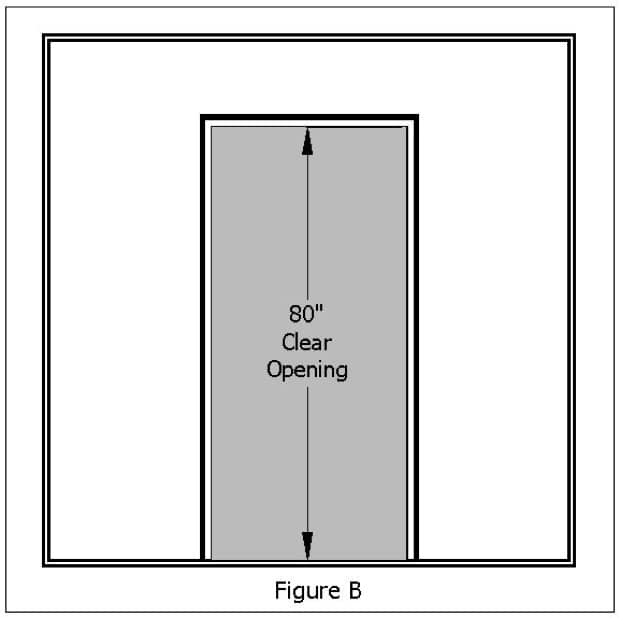 REQUIREMENTS REGARDING SURFACE:
If there are any projections on the face of the door, they must be no lower than 34 inches above the floor or ground and must not extend more than 4 inches from the surface of the door (Figure C).